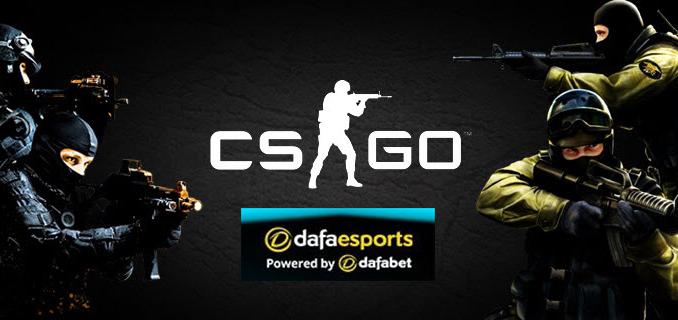 After claiming 1st place at DreamHack Masters Stockholm, North suddenly have lofty expectations entering the FACEIT Major's New Challengers Stage in London.
Previously a solid tier-two team with upset potential, North put on an incredible display in Stockholm with the whole team performing well. Having only recently made a roster move with the addition of niko in place of mertz, North were expected to struggle with in-game leader MSL picking up the primary AWPer role.
However, MSL has destroyed all expectations, proving to thus far be a more-than-capable AWPer after struggling with fragging (getting kills) for years.
Despite impressing in Sweden, this New Challengers Stage is a massive test for North, with many teams now having a better understanding of their play style and their map pool.
Astralis to bounce back?
One of the teams that North beat in Stockholm, twice in fact, were the previously-dominant Astralis.
Considered the best team in the world for much of the year, Astralis are still an incredible side with perhaps the best role distribution in the game today and a balance of stars and crucial support players such as Xyp9x. Something to track moving forward will be Astralis' map pool, as they look to tighten up their play on the maps they dropped to North in Stockholm.
Astralis are very much expected to be one of eight qualifiers from this event, which starts on Wednesday, with Dafabet offering 1.038 they do so.
In all, 16 teams will battle in a Swiss System Format through five rounds with the top eight moving on to play eight teams that are already waiting for them in the New Legends Stage.
NIP look to build
After a 3rd/4th place finish in Stockholm, Ninjas in Pyjamas are looking to keep their post-break form going. NIP did face some fairly weak opponents to reach the semi-finals of Stockholm due to earlier upsets, but they do appear to be slowly coming together.
f0rest remains an ever-consistent member of the squad, but REZ has been a major factor in NIP's success of late. Another good sign for NIP from Stockholm was the upturn in play from GeT_RiGhT as he looks to rediscover his old form.
NIP are 1.303 to progress and 3.300 not to.
VP making changes
NIP's opening-round opponents are Virtus.pro, who have mixed expectations given the announcement that byali will be leaving the team after this event.
byali has been the most consistent performer for VP despite their struggles, the news of his departure raising major question marks about the make-up of this squad, who are subsequently out at 2.740 to progress to the next stage.
snatchie's recent addition could be a huge boon for VP, although his debut went fairly poorly with VP falling to an underwhelming MVP side at the ZOTAC Cup.
Renegades seek consistency
In their first action following the player break, Renegades are hoping to make a splash against the runners-up of ESL One: Cologne – BIG.
Renegades were up and down during the qualifier for this event, with jks enjoying some incredible play.
The issue for Renegades has been finding consistency in their stars, with the likes of Nifty and jks previously struggling to find success across multiple series.
Nifty v smooya is an intriguing AWP battle, with each being known for their impact rounds.
BIG are the favourites to win that battle – 1.526 are their odds with Renegades at 2.550.
Last chance for OpTic?
This event appears to be one of the final opportunities for OpTiC to find success before a possible roster move.
One of the most disappointing teams of the year thus far, this all-Danish line-up was expected to flourish with the likes of JUGi and k0nfig leading the way. However, OpTic continue to stumble despite their loaded roster and here they face a difficult opener against Team Liquid.
Given the tendencies of teams to make changes after the Major, this is perhaps the final shot for this five-man roster.
The odds suggest they will finish in the top eight, however, with 1.763 on offer that they do so.
HellRaisers back to full strength
HellRaisers are similar odds (1.746) to progress. They have a full five-man roster again after struggling at times with visa issues. With star player woxic back in the fold alongside ISSAA, they are a dangerous team.
While other members of the team have had some prolonged struggles, the 1-2 punch of woxic and ISSAA is incredibly potent, and they have the ability to take over a best-of-one match.